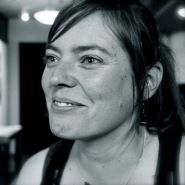 Essence Boréale is a company that manufactures natural cosmetic products from plants from the boreal forest. Located in Saguenay, the product line consists of body soaps, shampoo bars, bath products and other related products.

Ideal for a nature bath!

Originally from a small municipality north of Lac-Saint-Jean nestled in the heart of the boreal forest, the owner has been passionate about this forest for a very long time. During her regional exile following her studies, she worked as a laboratory technician for a Montreal company that manufactures cosmetics and personal care products.

It was during this time that she trained in herbal medicine, which introduced her to the links between chemistry and medicinal plants. This learning quickly led him to transform boreal forest plants into various cosmetic products. The biologist's passion for plants and their transformations has therefore been part of her life for more than 15 years.

Being a biologist and eco-consultant by training, sustainable development is at the heart of her business development. From picking the plants to labeling the finished products, all stages are carried out with respect for the planet.

Values

Ecological and natural products
No products with artificial fragrances
Plant extract in products
Ecological picking to preserve the resource
Quality products
Recyclable containers
Promotion of the circular economy with the use of hydrosol, a by-product of essential oils.